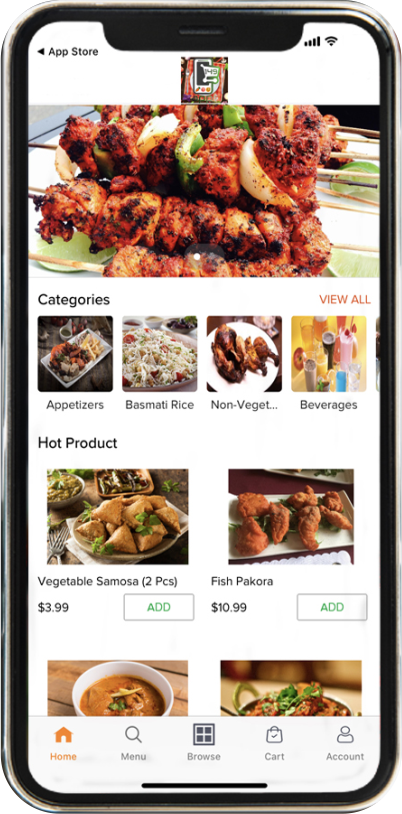 Menu
Food lovers can view the dedicated menu of each food establishment with details such as food item name, ingredients used, price, and others.

Notifications
Updates customers with the latest updates on order delivery status, special offers, and others via push notifications, SMS, and email alerts.

Payment Gateway Integration
The app will be integrated with payment gateway and users can pay via credit / debit cards or cash on delivery. Payment will directly go to restaurant's account.

Live-order tracking
After placing the order, users can live-track the assigned delivery executive from the restaurant to delivering at the requested destination.